Branding? Some do it right, some do it wrong. We like to believe we do it right.
Identity? Aren't we all searching for our true identity? Yes, but that is a different story.
Branding is no longer about putting the right label on your packaging. Identity isn't about having a great logo on your shiny business card. Do people even use business cards anymore? These days, you have to worry about that label on your package i(f you have one), the look of that business card (if you have one), the design of your website (you better have one), the image you present on social media (you probably have profiles on 7 platforms), the look and feel of your app (is there an app for that?) and your promotional items/collateral (everybody's got those). Wait, we almost forgot about your personal brand. Just kidding, we didn't forget about that.
Red Stitch Creative can help you with all of it from developing a logo and corporate identity, creation of brand standards and even guidance in that crazy digital realm. Wether you need that guidance or just want to hand it all of to someone else to deal with, we are here. Call us on 844-265-5670 or fill out our Contact form and we will give you a call. We promise to only add that contact information to the best spam lists around. Seriously, we would never do that. However, we will call you at a time that works for you to setup a meeting to discuss your branding needs.
We are here to help: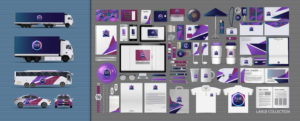 Logo Creation
Brand Standards
Marketing Collateral Development
Packaging Design
Website Design
If you are here to look for some promotional items, we happen to have experts on staff to help with that. Feel free to check out our online database and store right here.
Call or email us today to discuss your Branding & Identity needs.